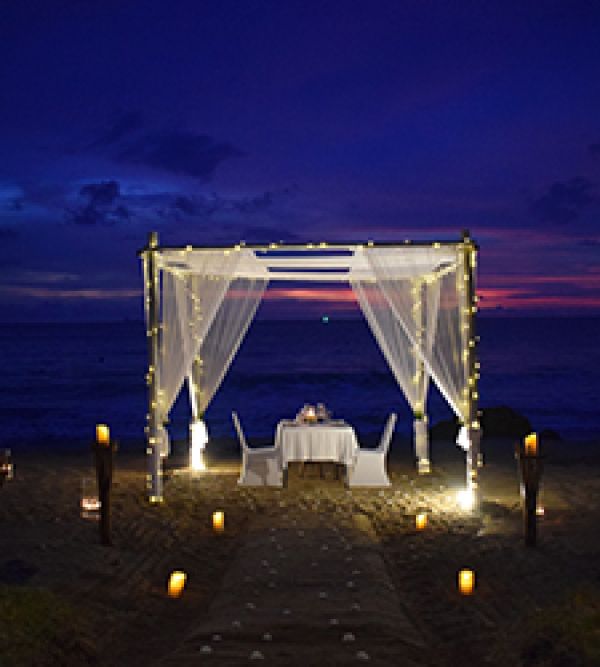 Jun, 17, 2019
Private Dinner
For a romantic meal for two or larger parties for birthdays and anniversaries, we can arrange a marvelous setting for your private dinner. From candles and flowers in a special beach venue or a magical garden gazebo, we can suggest a variety of locations and thoughtful touches to make your special meal truly memorable.
Continue
Jun, 17, 2019
DISCOVER THE NEWEST ACTIVITIES
Rawi Warin Resort & Spa is proud to present Zumba Dance and Aqua Yoga, as our newest activities to support our guest's healthy lifestyle. We invite all guests to join us as we believe that being healthy is staying happy.
For more information please contact Leisure Center, via email to
[email protected]
.
Continue
Jun, 17, 2019
Wedding
Create the island wedding of your dreams and make your big day an everlasting memory with the event experts at Rawi Warin Resort & Spa. Choose a traditional Thai or Western-style ceremony on the beach with the Andaman Sea as backdrop, by the pool surrounded by lush tropical gardens, or head indoors to the banquet room. Your every need will be handled by our enthusiastic team, and the romance of that day will be with you for a lifetime.
Continue